Hey!
My Name is David Vorkauf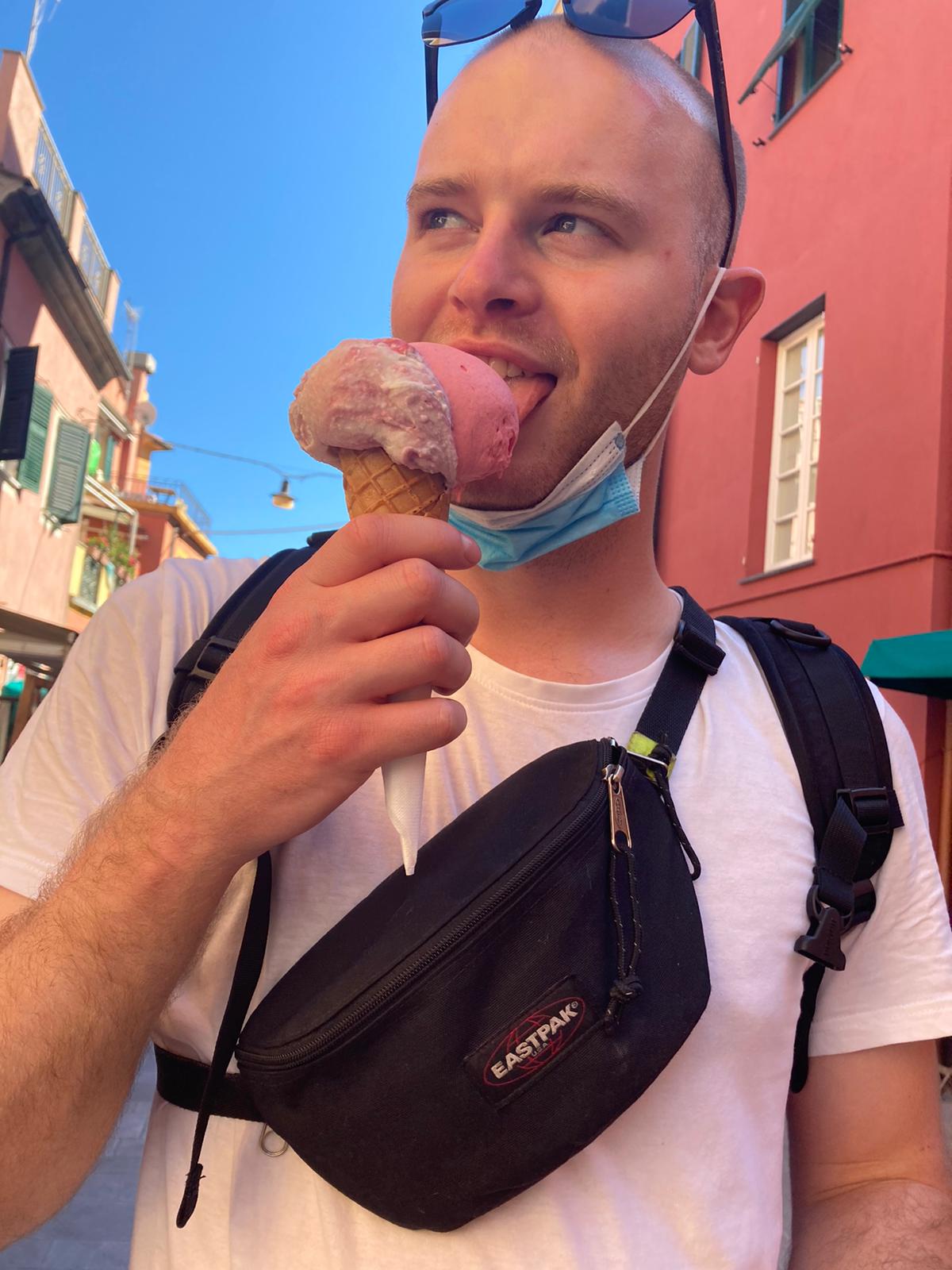 I am a mix of filmmaker, creative producer, founder and nerd. I'm currently based in Munich, Germany. On the right you can see me in my traditional german tourist outfit.
I worked a lot as a freelance video editor and filmmaker for various clients in the commercial sector. But I always wanted to organize and produce myself. That's why I slowly transitioned into postproduction and production management throughout the years.
Right now I work as a video and creative producer at my production company Those Youngbloods. Together with two co-founders, we are also working on a software project called Cinema Calc.
You can write me an email or call me (+49 152 29554844), if you want to get in touch.
Latest Project
Client: air up | Agency:Tres Bien | My Job: Postproduction Management
Education
I finished German highschool in a small bavarian town and started freelancing right after that.
After some time working as a freelancer I began studying at the LMU Munich and finished my bachelor thesis in Fine Arts and Multimedia. My topic was User Experience Design as a Tool for Optimizing Work Situations and Working Environments. This basically boils down to you should see your business as a designed product and should treat it as such.
Businesses and Brands
Parallel to working as a freelancer, I started a few businesses and brands.
During the Covid 19 pandemic, I founded and co-founded the Those Youngbloods GmbH and Those Youngbloods Solutions GmbH. I'm the managing director of both companies.
With Those Youngbloods Solutions we are currently working on a new software project called Cinema Calc, where I am the product owner.
Lecturer at LMU Munich
I also sometimes teach at the LMU Munich. I am lecturing about things like the basics of multimedia design with After Effects, augmented reality media installations, and video documentation.
Clients
Time for some good old name dropping. Here are a few selected clients I worked with over the last few years in different roles. Unfortunately, NDA contracts don't allow me to show every name. But you can try to guess them if you want:
Absolut Vodka, Accenture Interactive, air up, Allianz, Audi, Bits & Pretzels, BMW, Dallmayr, DC Snowboarding, Deutsche Bahn, DHL, DriveNow, FC Augsburg, Freeletics, Freeletics Essentials, Garmin, Huel, ████, IHK, Just Spices, Logitech, ████████, Monster Energy, Patek Philipp, ███████ ██████, Polestar, Porsche, TEDx München, Vilsa, Vodafone, Zewa